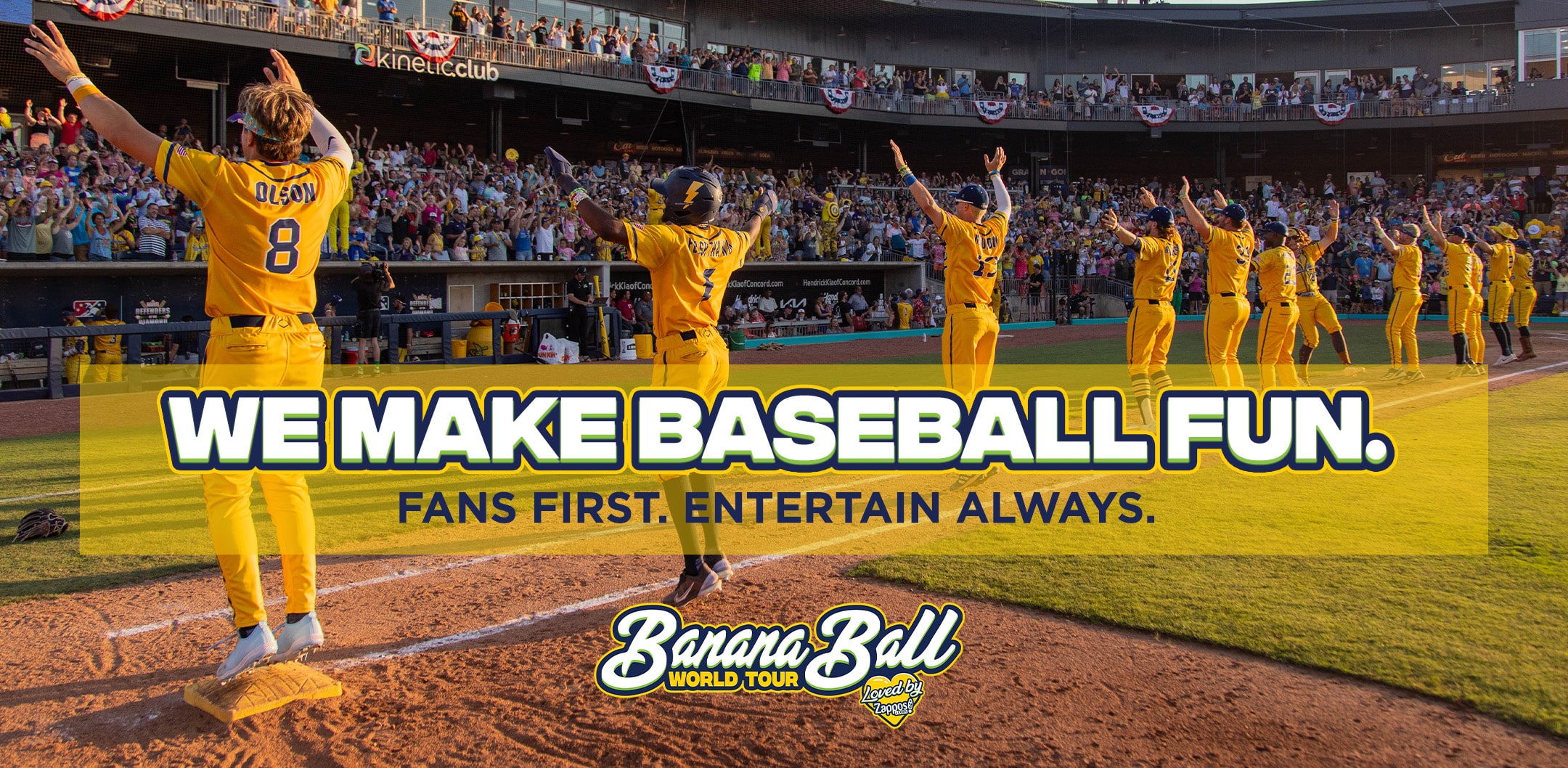 Bananaland: The Road to Cooperstown
New Episodes every Wednesday at 8pm ET.
"*follows the Savannah Bananas just because they provide the chaos I crave*" -Adri_Unsung (Twitter)
"This team has the same vibe as the last day of school." -predatorsallday (TikTok)
"Is there anything better than a Savannah Bananas game on a hot southern summer evening? I think not. Described as a show where sometimes baseball breaks out, it is an absolutely fantastic time for the whole family…5 Stars (or 5 bananas) all the way!" -NachoConnery
"Doesn't matter if you like traditional baseball or are there to be entertained, this is an exceptional baseball experience that is not to be missed." – Brent Habley
Sign up to receive the most up to date Banana's news, events, and information.