Don't strike out looking for tickets.
The ꓘ Club is chock-full of potassium for the 2024 season.
We are not accepting new members at this time.
Join the K Club Interest List for the 2025 Season!
2025 K Club Interest List
Fill out this list to be the first to know when the K Club is ready to be packed full of more potassium for 2025!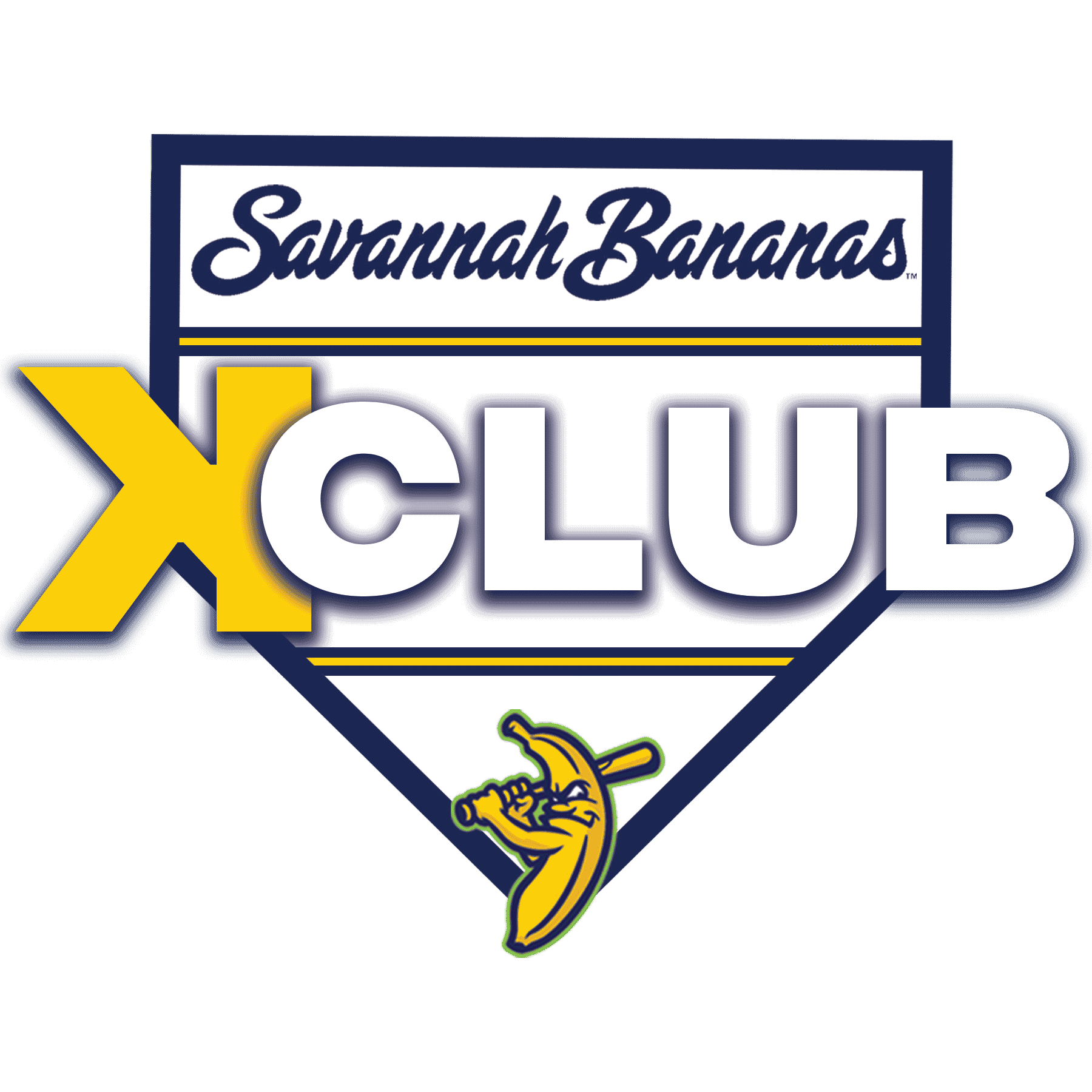 It's the greatest fan club in ALL of sports.
It's a beautiful community of folks who share a love for Banana Ball.
It's where the biggest Bananas (and Party Animal) fans come to never miss the chance to purchase tickets to a show.
THIS. IS. THE. K CLUB!
TICKETS: You'll have 100% guaranteed access to purchase tickets to any Bananas show before the public access. Purchase up to 6 tickets a show.

LINES: K Clubbers have their own special line at all shows, in Savannah and otherwise! K Clubbers don't get in early, but you do get in quicker. If you're in the K Club line before the gates open, it is scientifically proven (probably) that you'll have the best seats in the house!

SWAG: We'll mail you a K Club Badge to wear proudly at Bananas games and events! Your badge is the key to access the K Club line for yourself and up to 5 more of your Banana loving friends coming with you to the show. You're about to be everyone's bestie.

COMMUNITY: Engage with the biggest Bananas fans online with the Bananas K Club Facebook page. This is where you'll choose to make the most of your K Club experience. Joining the Facebook page will give you access to:

☆ K Club only chats for members watching the YouTube stream

☆ Buy, Sell, and Swap tickets at face value with other trusty members

☆ Support for any and all questions you might have

☆ Exclusive content like giveaways, Q&As with our players, and more

AUTOMATIC RENEWAL: When you become a K Clubber, your membership will automatically renew every year.

EXTRA LOVIN': You'll always be on the top of our mind. You can bet your bottom dollar that whenever an opportunity to show you a little extra appreciation pops up, we will hop on it!