We are not your typical baseball team. We are different. We take chances. We toe the line. We test the rules. We challenge the way things are supposed to be.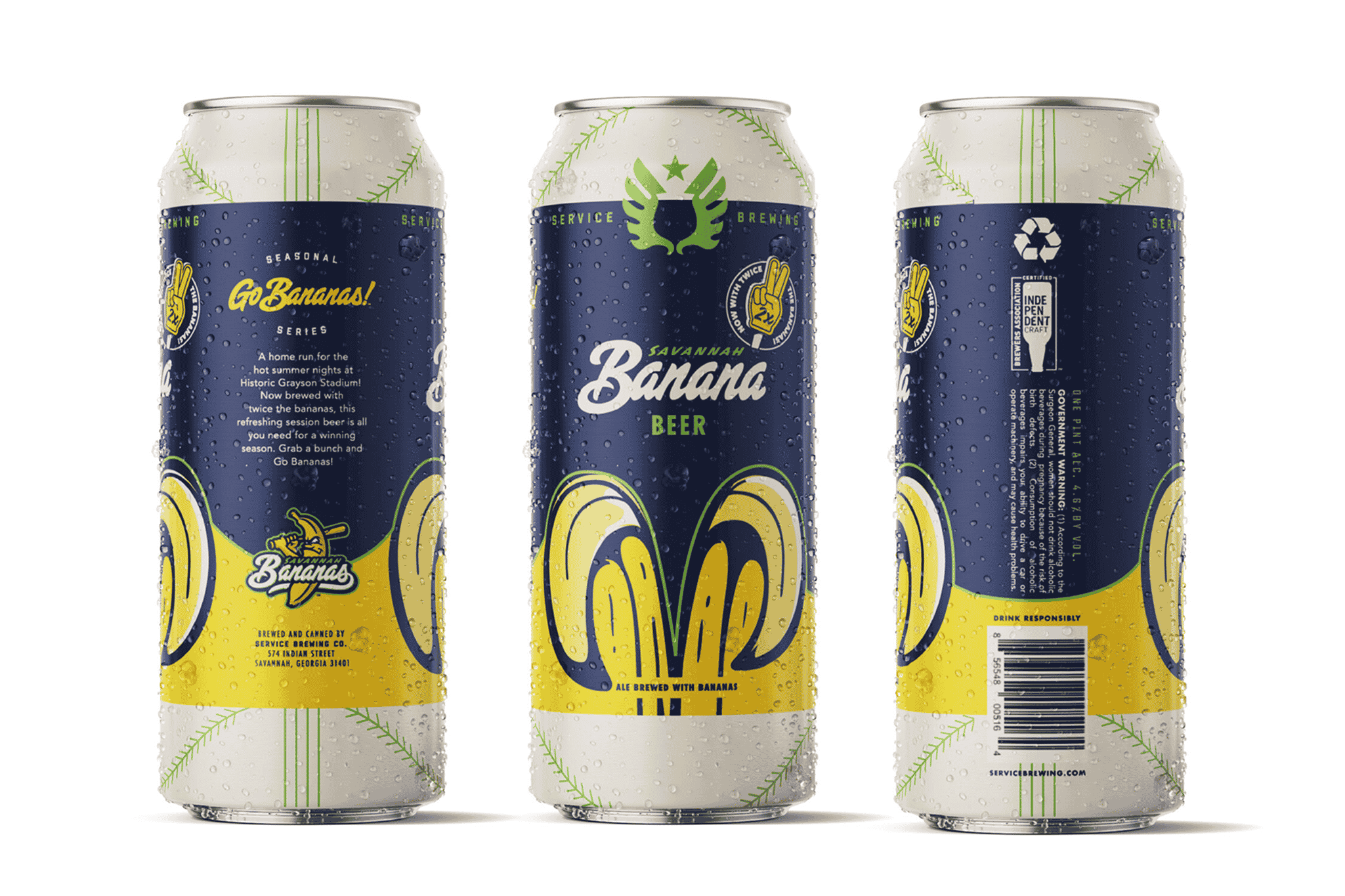 We have the

Banana Nanas

, a senior citizen dance team, and the

Man-Nana's

, our Dad Bod Cheerleading Squad.
We gave the stadium back to the fans. Historic Grayson Stadium is the first ever Ad-Free ballpark.
We play Banana Ball, the world's fastest and most entertaining game of baseball.
Every game we honor the

Banana Baby

. Cue the Lion King opening music and the players kneeling around the baby being lifted in a banana costume.
Our merchandise is sold world wide and we offer Fans First Free Shipping across the US.
The Bananas' story has been featured in more than 20 books.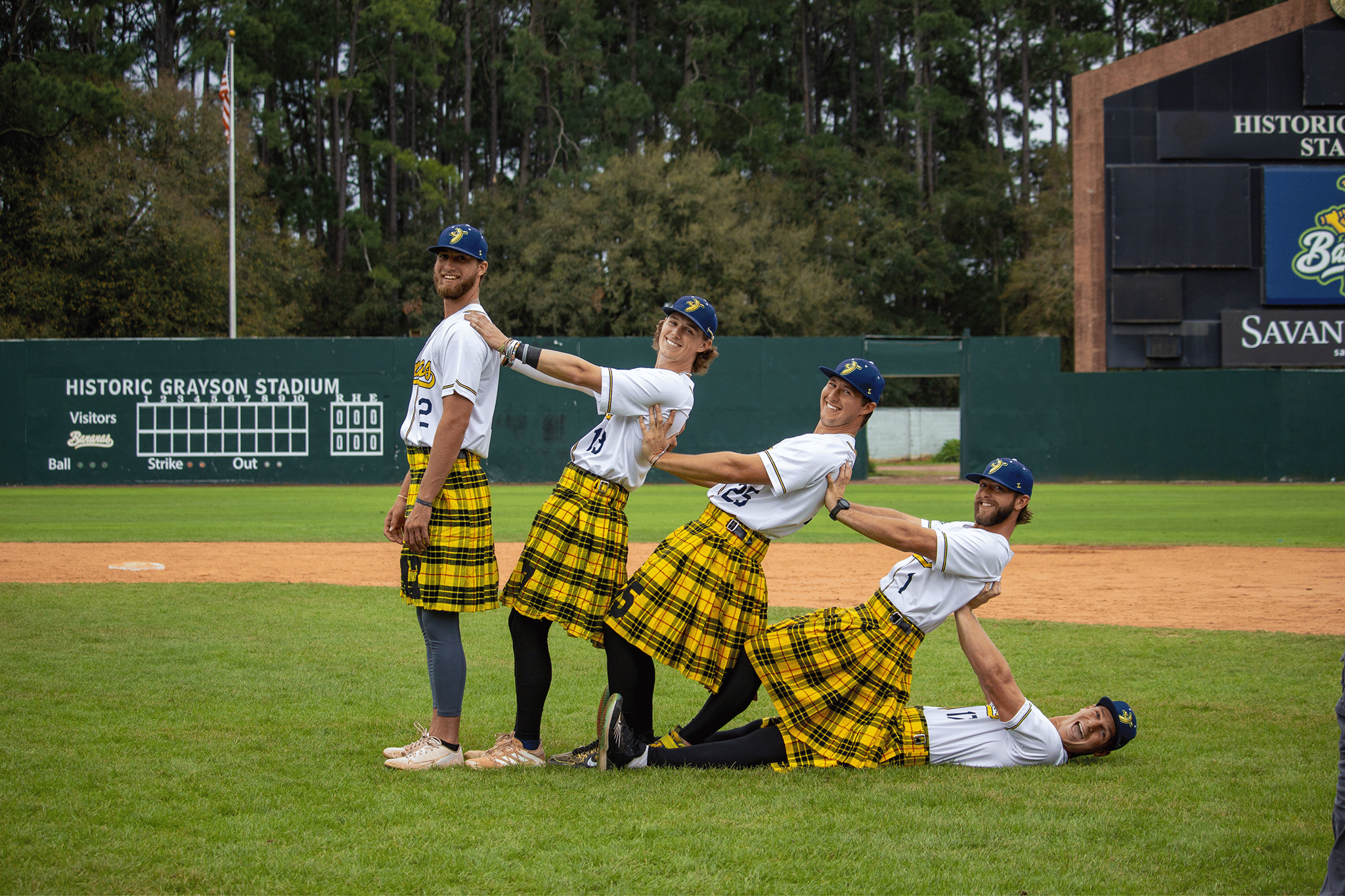 We are known for our epic scoring celebrations. From running through the crowd to performing fully choreographed country line dances. When we score, you never know what will happen next.
Our owner, Jesse Cole, wears a yellow tuxedo. Not just sometimes, all the time.
We have our own Savannah Banana Beer, Banana Split Cream Soda and specialty alcoholic drink, the Slippery Banana.
We don't host your typical postgame interviews. Player may be interviewed in the shower, in the bathroom stall, in an ice bath, in a massage chair, or even in their own bed.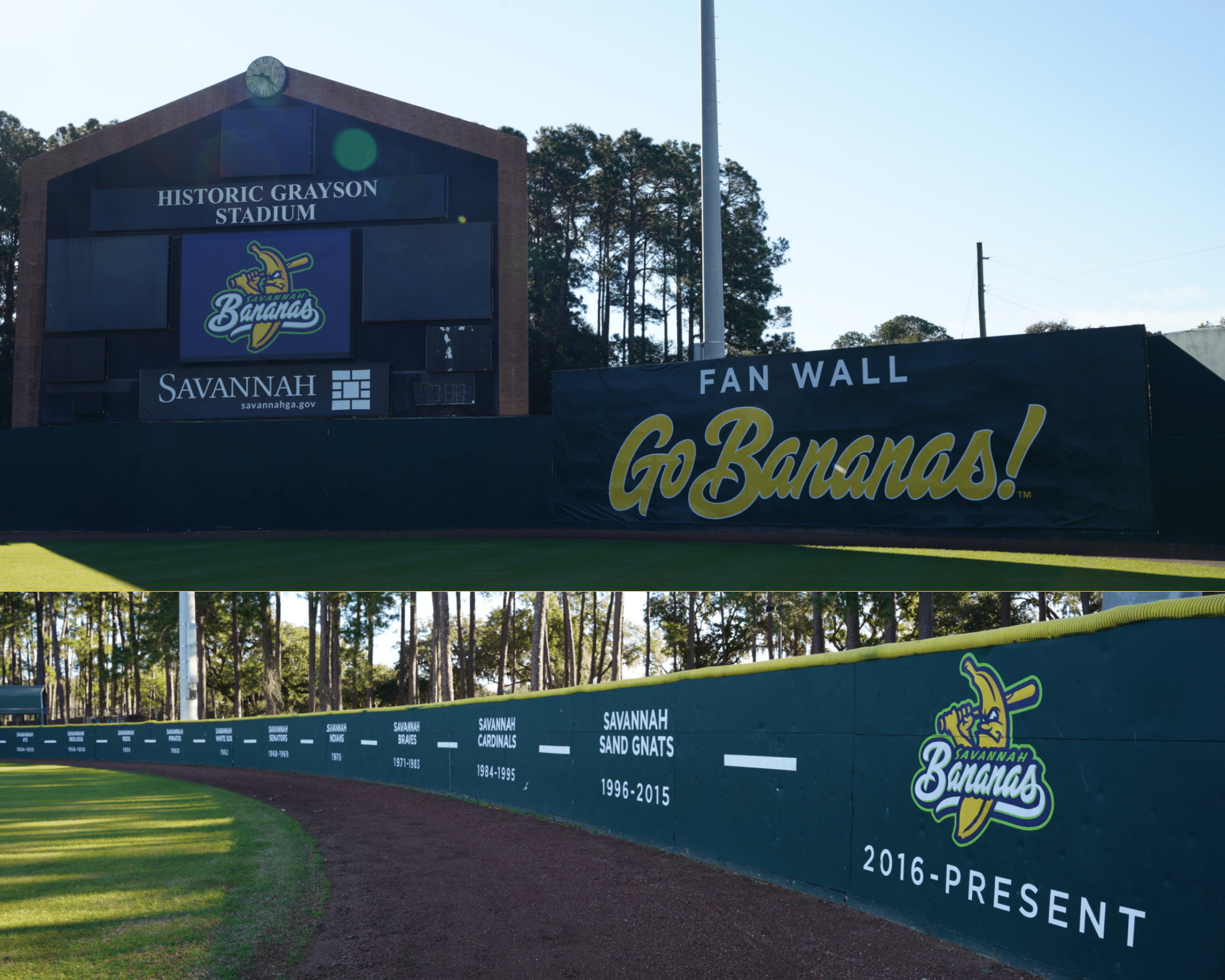 We think there's a better way to do almost everything. So we will try it all. Some people may think we're crazy. But we are okay with that. No matter what, we just want to have fun. We are driven by this goal to make baseball fun. And ultimately give fans the best possible experience at our ballpark. We call this Fans First.
The mission of "Fans First. Entertain Always." guides us in everything we do.
So far it has worked. And we are just getting started.
We launched the Savannah Bananas on February 25, 2016 and immediately received national recognition. Trending on Twitter and shoutouts on SportsCenter and Good Morning America came within the first 24 hours.
Bananas merchandise was sold to all 50 states. Not to mention 6 countries.
Fast forward to the 2016 season and the storybook year continued. We broke the stadium attendance record as 18 of the 25 games sold out. The team took the league by storm and won the Coastal Plain League Championship.
Other awards would follow such as Organization of the Year, Executives of the Year and Sports Event of the Year.
More than anything, we became a part of the community. We made a difference. And that's what makes us most proud.

The Savannah Bananas are a member of the Coastal Plain League, consisting of 16 teams throughout North and South Carolina featuring the top college players from around the country. The Coastal Plain League has been in existence for more than 20 years.
The Coastal Plain League is considered one of the top prospect leagues for professional players in the country along with the Northwoods League and Cape Cod League.
Players can be drafted by professional teams once they graduate from high school. Those that choose to enroll in a four year university then cannot be drafted again until they turn 21 years old. Our players are those playing at major colleges such as University of Georgia, Texas A&M, Alabama, Georgia Southern, Lander University, Wofford College, along with many others. Players on our roster have been recommended to our team by scouts and college coaches wishing to see those players compete against top-notch competition.
Over the past seven years, the Savannah Bananas have partnered with hundreds of different schools, churches, organizations, and non-profits and have raised over half a million dollars through fundraising. Community organizations are able to raise money through ticket sales, keeping a portion of the revenue of tickets sold. 50/50 raffles are held for additional fundraising and each game has a featured non-profit of the night.